Pix Payments 🪄
User Interface Design & Illustration
Iti Itaú is a brazilian bank app.
Back in June of 2020, we had a bigest chalange to develop the user interface and create illustrations for the launch of Pix.

Pix was the first disruptive system of payments in Brazil created by Central Bank of Brazil. Pix allows users to instantly transfer cash, 24 hours a day, 7 days a week;

The main goal was to engage and empower new users to create a key Pix registration.



---



User First

We taked care to not do make users think too much about what is going on behind the screens, not doing them bewildered on how to manipulate the interface.







Transparency

The app should give users what they need to accomplish their goals. Trought the transparency that allows for fluid interaction and active control.




Friendly

For be more attractive than other
players we needed create a unique visual design. The UI should have a consistent and attractive visual style.



Instantanity

Pix was a disruptive method of payment in Brazil, the instantanity and the speed to transfer for B2B or P2P is the bigest attractive. We should to shows up this principal quality in the illustration and make users feel this velocity.






Inovative

As the launch was all over Brazil, we should show a new UI and illustrations.



Like a Magic

We talked if users about the feeling about Pix and it was very interesting, some users said to us "is like a magic", "is like a present". So we deeped dive in the branding identity and we found a character for the whole campaing: The Magic.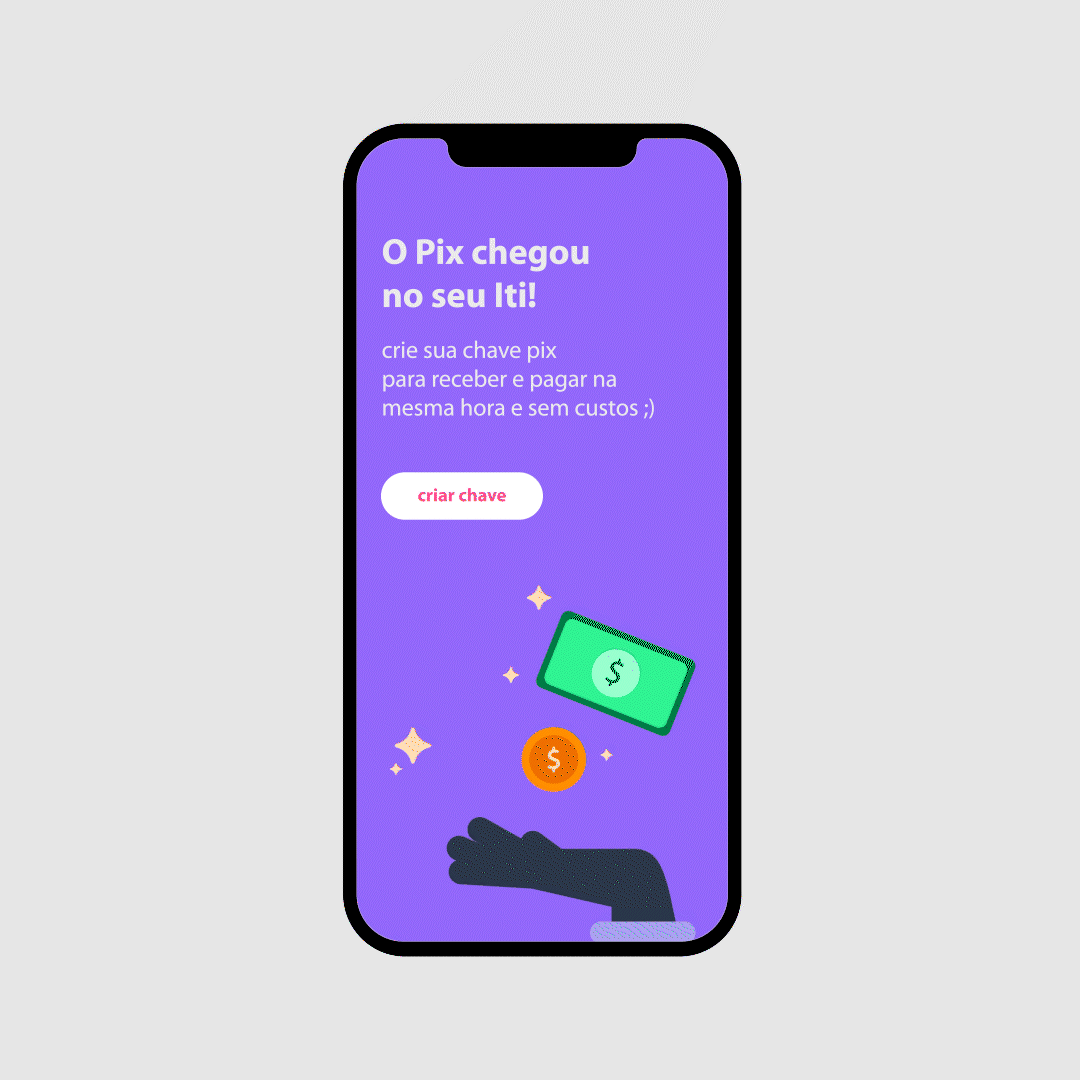 ---